Why You Need a Project Incentive
Incentives. What are they and why do you need one. Start by asking yourself, what would it take for you to create a video for another brand or business? Why would you take 5-10 minutes of your time to record and upload a video? The answer is an incentive.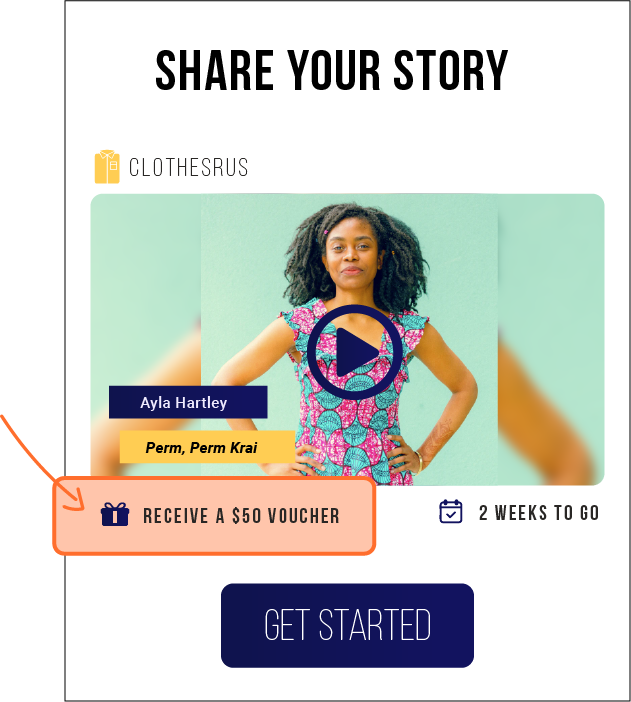 But how exactly can incentives help increase response rates?
Incentives give people are reason to make a video
From free products to prizes and awards. You name it! Incentives are the easiest and most effective way to encourage your contributors to record and upload a video for you. You can see up to more than 200% of video entries when you add an incentive to your video project.
-
They get people talking to others
One of the most effective ways of marketing is through referrals. If somebody likes what you have to say or provide for them, they will tell their friends and colleagues about it. Then, in turn, they will tell their friends and colleagues, and quickly one person becomes hundreds.
For example, the Eastern Suburbs Mums Facebook group offers Mamasai massage vouchers for the best playground reviews.
If people love your product or service, or really want to support your cause, they will be more inclined by an incentive. Then they will be so happy with what they receive as a reward, that they will tell their friends and colleagues. And so the chain begins.
-
They help your brand image
Showing appreciation for your contributors and valuing their time goes a long way to building a fantastic brand image. And let's be honest, your brand image means everything to succeed.
-
The long term value of user-generated videos
By now, you'll hopefully have realised the power of user-generated video content. Users shouting out about how much they love your product, showcasing how much you have helped them or sharing messages of their support. From customers, colleagues and friends, the benefits of user-generated videos are phenomenal!
So, if incentives drive engagement and increase response rates, then you will have more user-generated video content to place on your website and use in your marketing, and that's a win.
-
The sky's the limit for your incentive!
Here are some fun ideas you can adapt:
Offer a free drink or meal for a cafe review
Give away vouchers for a customer testimonial
Provide time for free off a subscription or service
Give sample products away for the best review
Offer 100% refunds for the best video submission
---
---