How to download videos
All of our plans include the ability to download branded video clips and video stories. On the community plan, you will also be able to download the clean raw videos.
Downloading video clips
Under the manage tab, you can click open any of your contributor's video clips. Once open, over on the left, underneath the video, you will see a 'download video' button. Depending on your plan, there will be a number of options for downloading. You can download a branded small web 480p version, a branded HD version or the raw clean version.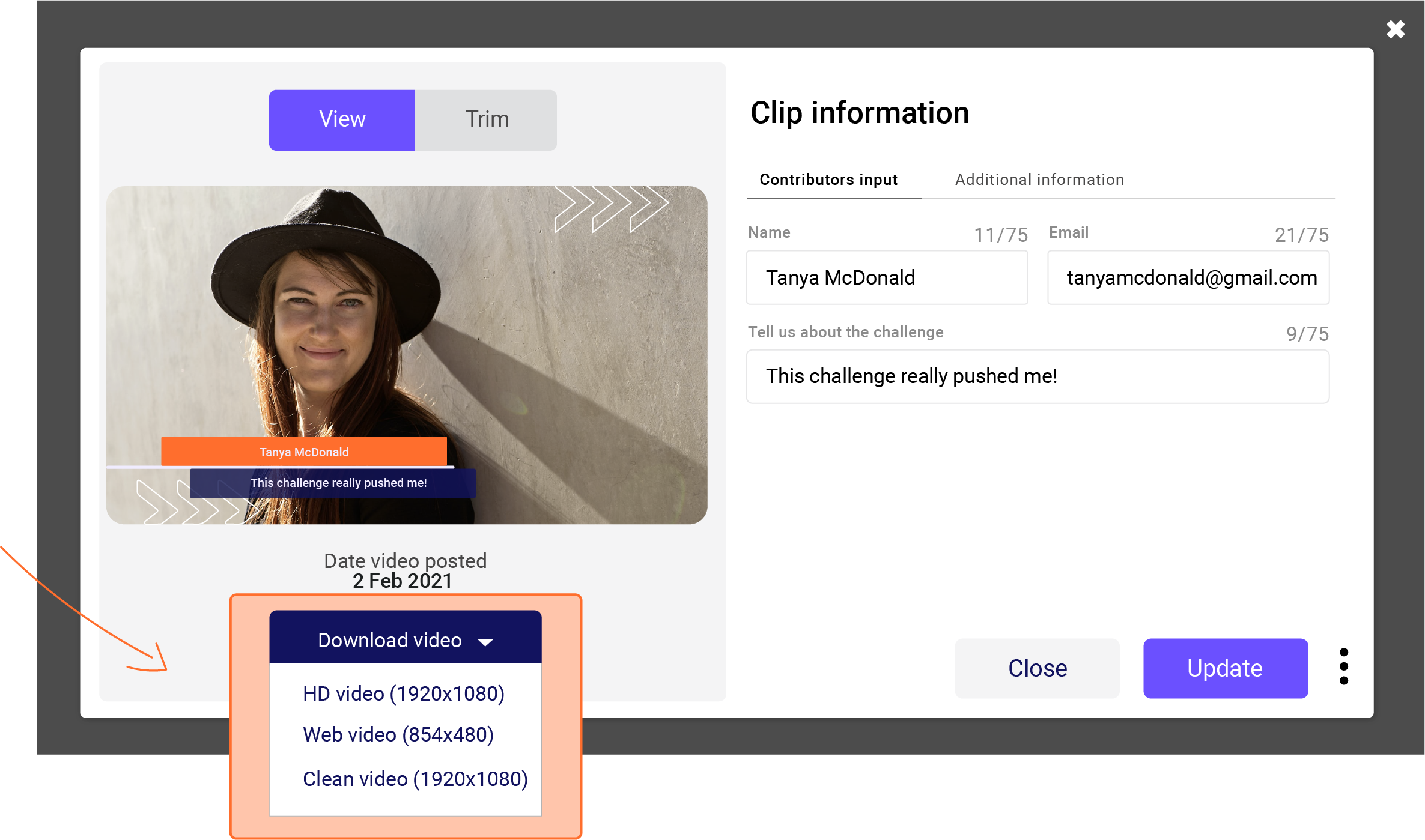 Downloading your video story
Under the 'publish' tab you can click on a video story and you will see a 'download video' button underneath. You can download a number of sizes to share online, internally or keep for yourself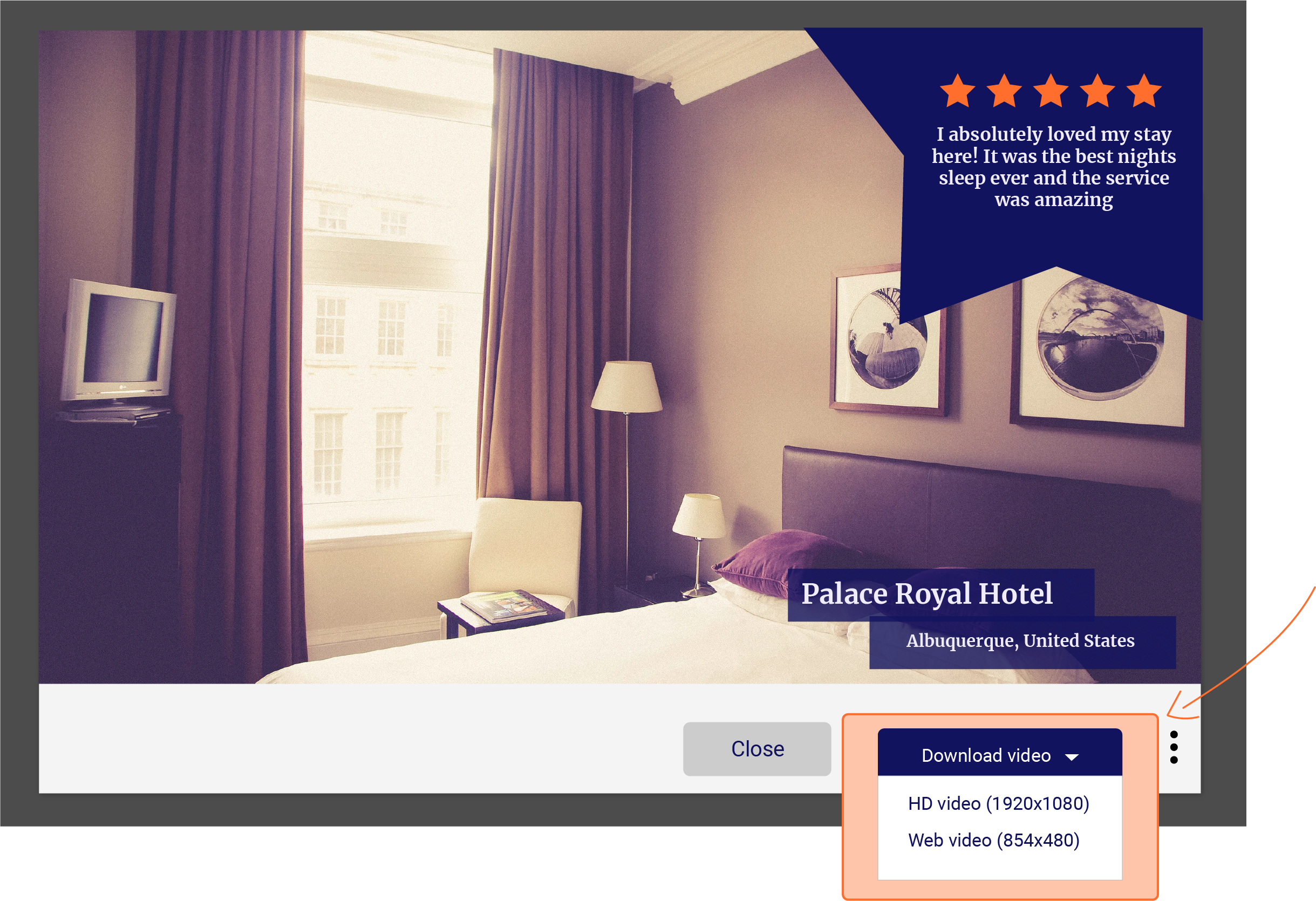 ---
---