Where to share your video project
You've either collected videos or about to start the journey of collecting user-generated videos and it's a super exciting time! But you might be wondering where to post and promote your user-generated video compilations and where they'll live once you've created them.
Check out this list of places you can share and post your videos:
Your website
Your community and customers are the most authentic voice available for your brand or business. So what better way to take advantage of their videos, than by posting them on your website. Showcase everything from users reviewing your product or service, showcasing your product in action or having them shout out how amazing your brand is.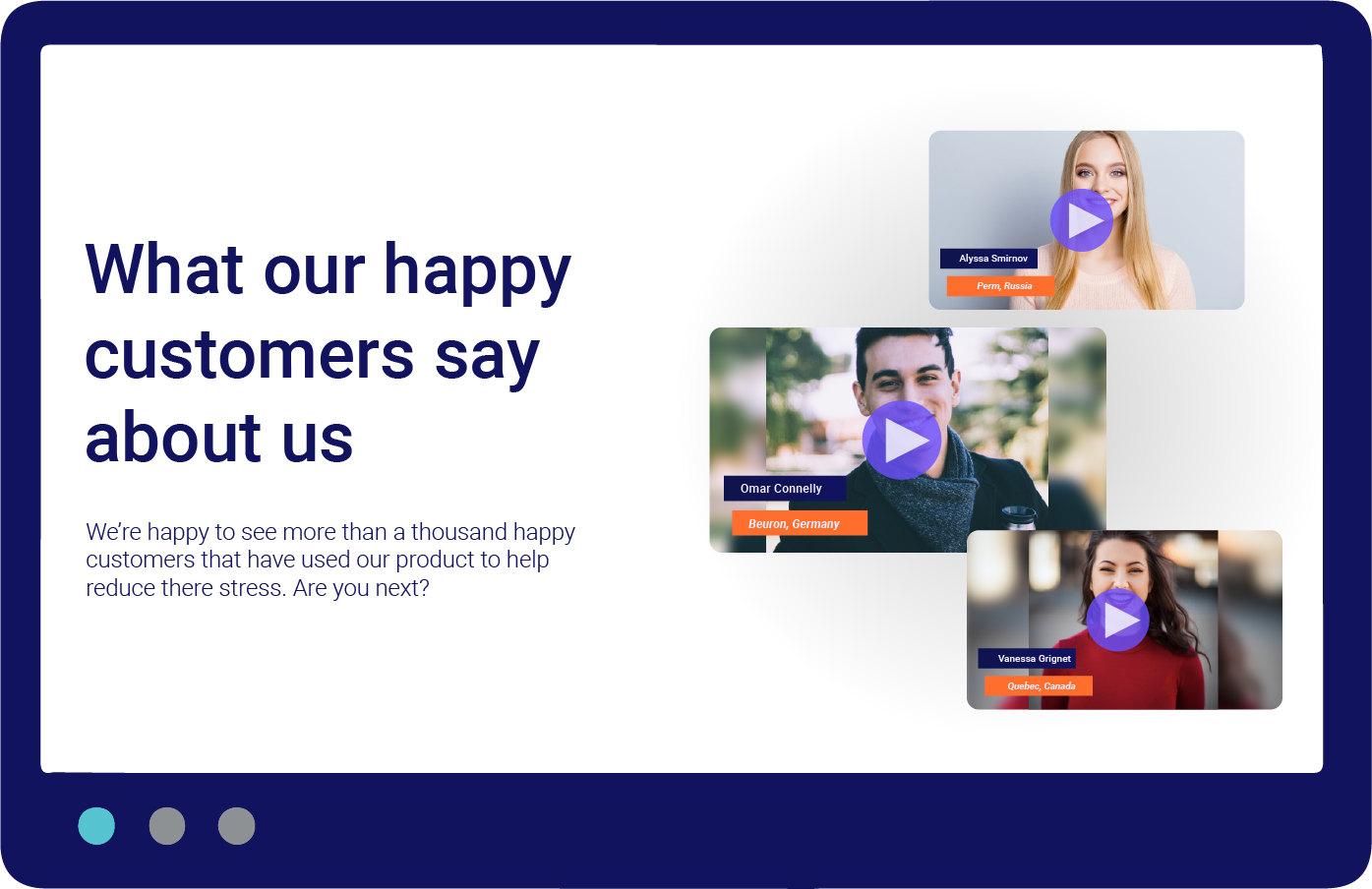 -
Social media: Facebook, Instagram, Twitter, LinkedIn and more
Share your video everywhere and anywhere. There are few different ways to share your videos on social media.
Firstly you can make a public post on any media channel and then increase your response rates by tagging the contributors' names in the comments.
Secondly, you can share your videos in direct messages to individuals as part of your brand awareness and sales marketing.
You can use your user-generated videos as part of your paid advertising to drive user engagement and build trust in your brand
-
Emails and newsletters
Share your user-generated videos in your email marketing campaigns. Add them into your nurture or sales email sequences or simply send them in your monthly newsletters. Remarkably, studies have found that just including the word "video" is enough to increase email open rates — by a whopping 7% to 13%.
-
Sales outreach
Build your user-generated videos into your marketing campaign. Use them as content in your paid advertising or simply share them directly with new leads. User-generated videos are authentic and genuine, and one of the most powerful tools you can use when driving sales.
-
Slack/internal community
Create internal messages, share words amongst your team and boost morale with video messages produced and created by your community, for your community.
-
YouTube
Share your video on either YouTube or Vimeo, create a catchy thumbnail and add an engaging title. Then share it everywhere and let the inbuilt SEO from YouTube work its magic.
-
Live and virtual events
When it comes to events there are a number of ways to use your user-generated videos. If you made them prior to the event, you can showcase them in the background or make the video a feature of the event and get everyone to watch them on the big screen.
Another fun and engaging way is to place the QR code around the room on posters or share it on your virtual platform. Ask your audience to share their videos from the event and use it to create content to promote both the success of your event and future events to come
---
---