Do I need to gain permission to re-use footage?
The short answer is NO!
IP rights are assigned at the time of upload.
This is what makes Vloggi so great. It's a much stronger strategy and overall time-saver, in comparison to contacting people on social media channels to ask if you can borrow and use their videos.
By contributing to your project, your contributors acknowledge the transfer of their intellectual property rights to you for use anywhere you choose to post them.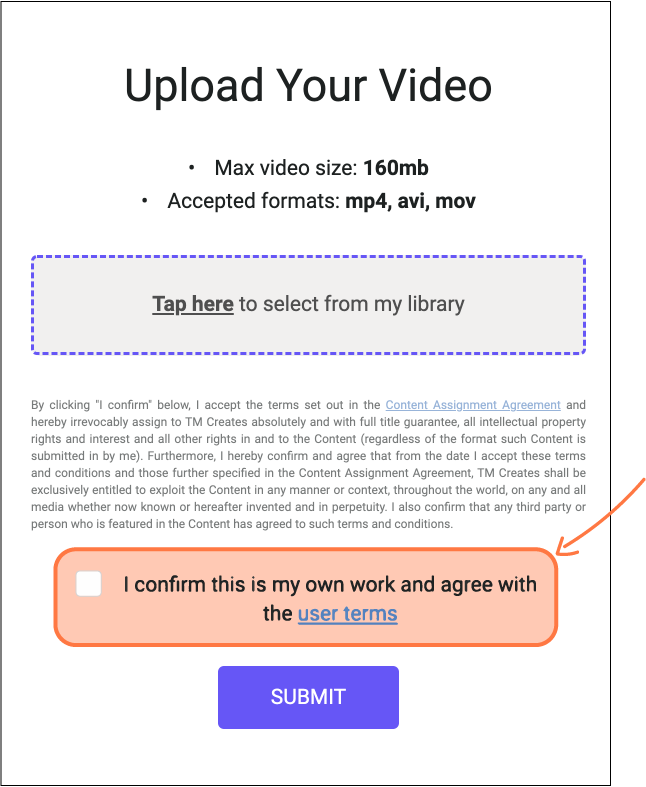 -
Some key things to understand:
You may add supplementary terms and conditions if your requirements go beyond the standard Vloggi terms.
Footage filmed in public places is usually permissible to use, even if people are featured, so long as they are not the subject of the film. This reportage rule varies from jurisdiction to jurisdiction, but most countries allow for fair representation of public places.
We will be working on a model release form integrated into the platform for those people who are clearly identified. When writing a project brief for contests, property rights can be granted by the client via their terms and conditions.
---
---