Ways to manage your video library
Once you have a few contributor's submit clips, you will see your video library start to grow. This can be both exciting and overwhelming at the same time. So here are a few ways to manage your video library:
-
-
Select your favourite video clips
Underneath clips, you will see a grey love heart. Click the heart to favourite a clip, and the heart will turn red. Once you have a few clips favourited, you can filter the videos to only display your favourite clips by clicking the favourite tab at the top.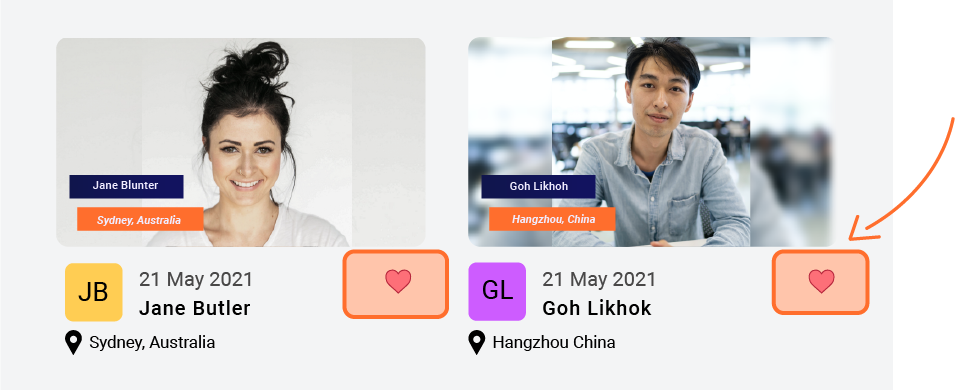 Add tags to video clips
Click open a contributor's video clip in your video library. Over on the top right, you will see 'additional information'. Under tags, write a tag and click enter. You can write as many tags as you like.


TIP: When looking at your video library, click on a tag and this will filter your library to display only the video clips with that tag. You can click multiple tags to narrow your search down.
Feature video clips
Another option is to feature video clips that can then be displayed on your landing page when people submit videos. To do this, open a video clip and click on 'additional information'. You will see a toggle next to the words 'feature clip'. Turn this on and now the video clip will be featured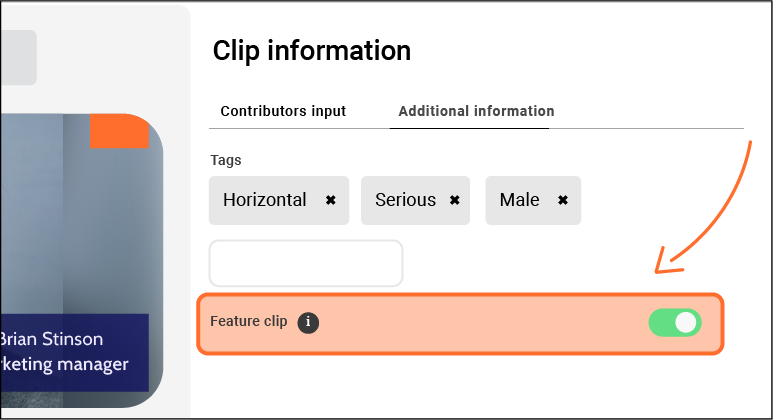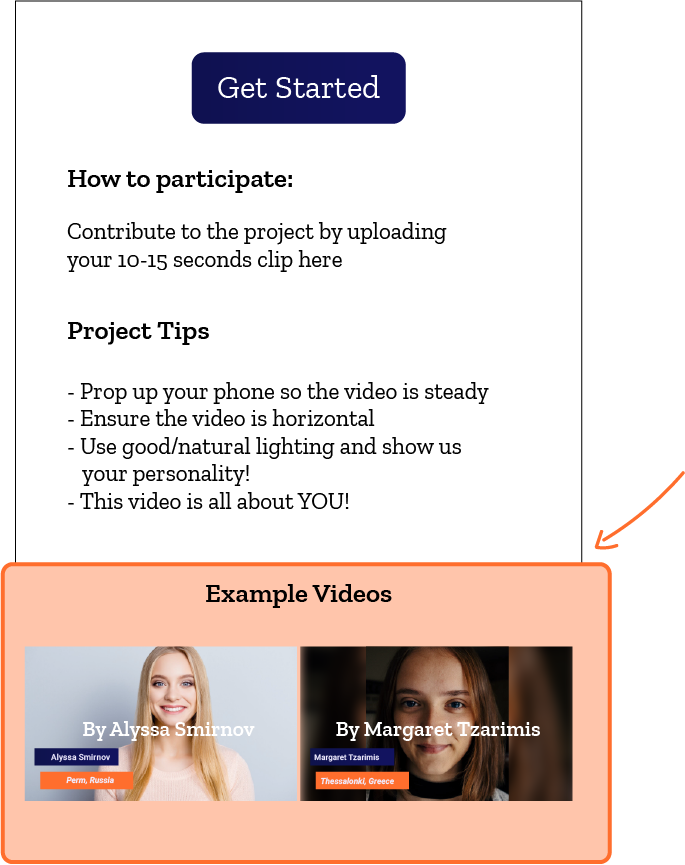 TIP: Featuring clips helps increase your video contributions as it provides samples for your contributors to be inspired by.
Trim video clips
Another way to manage your video library is to trim and edit contributor's video clips. Sometimes you will find you want to either remove the start or the end of a video clip. You can do this by clicking open a video clip and clicking on the trim button in the top left. Adjust the dark blue ends of the slider to change the timing, and once you are happy, click the trim button underneath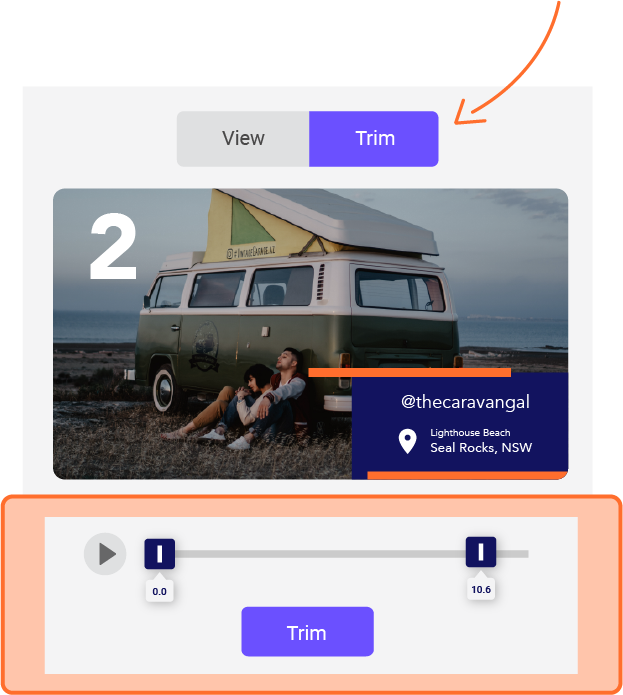 TIP: Start managing your video library early on and keep logging in and updating the latest entries frequently. This will make the process both faster and easier to manage
---
---